We're looking for admins. Please post a message on Sorexmicro's message wall to apply!
Work at a Pizza Place Wiki!
Work at a Pizza Place is a town and city game on ROBLOX where you work as a team to fulfill pizza orders and use your earnings to upgrade your house, buy furniture, and buy unique gear. The game was developed by Dued1, alongside KyleAllenMusic, ID0ntHaveAUse, MikeCatSU, Younite, and Yozoh.
It is (technically) a spinoff of Work at a Krusty Krab (2007).
Please do not vandalize the pages on this wiki.
Work at a Pizza Place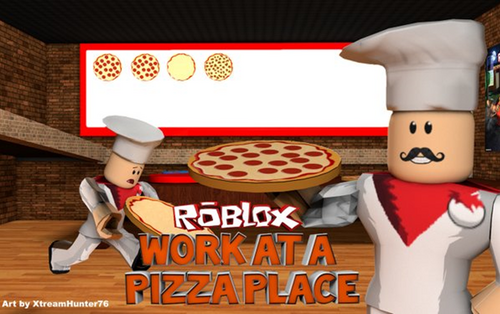 Poll
How do you like The Dump so far?